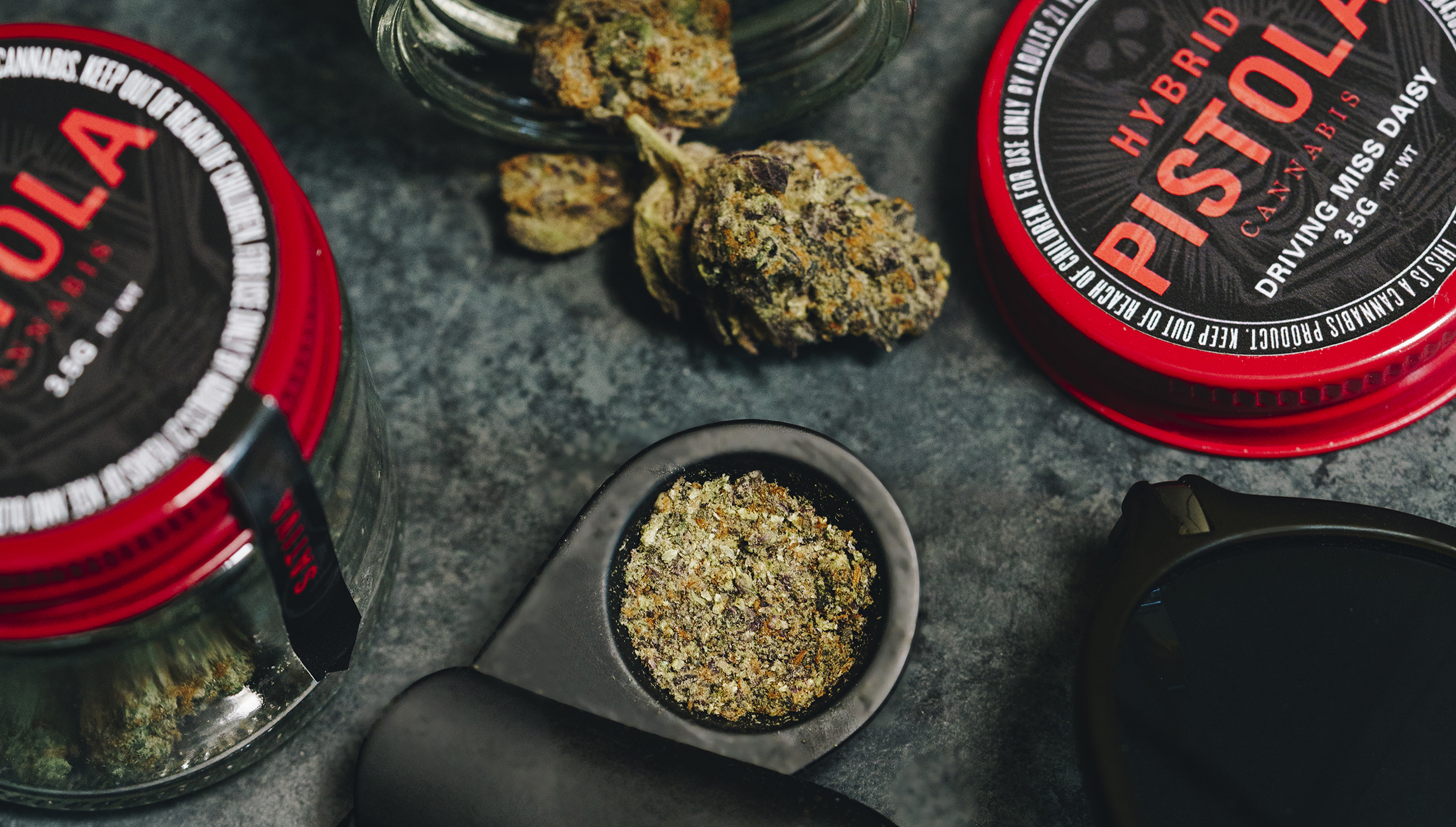 Today, approximately 36 states have legalized the use of medical cannabis, considering the benefits it offers. Americans primarily use it as a remedy to minimize pain, or to relax. It helps with severe headaches, muscle pain, and even digestive disorders as well.
In this article, we will talk about the use of cannabis for stomach aches. Because gastrointestinal tract issues can affect your daily routine, a solution to this issue is important. Millions of Americans suffer from digestive problems, which prevents them from doing their daily chores.
Medical cannabis is helpful for several types of pain; keep reading as we reveal how it can benefit your stomach aches.
How Can Cannabis Help in Curing Stomach Ache?
Medical Cannabis is gaining popularity due to the benefits it provides. When cannabis is taken, it interacts with your gut via your endocannabinoid system. In addition, there is a network of cell receptors and chemical compounds in your entire body.
The endocannabinoid system helps regulate the body's normal processes, such as pain and stress responses. It also elevates the mood, helps with GI motility, and much more. The use of cannabis can mitigate inflammation and nausea. Moreover, it can reduce the tension surrounding your digestive tract and make the pain easier to bear.
Whether you have gas, constipation, diarrhea, bloating, pain, indigestion, or some stomach disease such as gastritis – even if you are suffering from IBD – cannabis may be able to help!
The reason people experiencing stomach issues and digestive problems have found medical cannabis to be useful is due to the significant reduction in pain it brings.
Some studies indicate that if a person has an endocannabinoid deficiency, they might suffer from digestive issues and other stomach problems. 
Different Types of Stomach Aches
The digestive system is a large and essential biological system of our body. Thus, different digestive disorders can lead to stomach aches. Irritable bowel syndrome, Diverticulitis, Gastroesophageal reflux disease, Crohn's disease, ulcerative colitis, etc., are some of the famous stomach problems for which medical cannabis can be used.
Researchers have found promising results when patients consume medical cannabis to mitigate stomach pain from the causes mentioned above. Thus, it is safe to say that marijuana can substitute pain-relieving drugs to manage stomach pain. 
Signs to Worry About
There are different types of stomach aches that medical cannabis can help manage. However, to consume medical cannabis, you need to be aware of the signs your body is showing.
Read more about the symptoms of a stomach ache or digestive inflammation so you know when you should use medical cannabis. It is also advisable that you contact your doctor if you notice the following symptoms.
 

Bloating is a common sign of digestive inflammation

 

Shortness of breath can indicate that your gut isn't healthy

 

Sharp pains in the abdomen

 

Burning sensations in the abdomen

 

Frequent burping

 

Dizziness

 

Nausea
Before going to the doctor, analyze whether you have pain in the lower abdomen or upper abdomen. It is because indication of pain in different sections can indicate various stomach issues.
However, the doctor can examine you for medical conditions such as a Peptic Ulcer, Crohn's disease, Gastroparesis, Esophagitis, and many others. 
Stomach aches should be investigated and not ignored as they can indicate a serious health condition.
The Endocannabinoid System
The endocannabinoid system (ECS) is a primary system in the body that helps regulate the person's mood, helps them with pain, appetite, etc.  Endocannabinoids occur naturally in the body, and their deficiency leads to several problems. Cannabis is composed of cannabinoids, and the receptors penetrate the body easily.
Thus, it is safe to say that these endocannabinoids play a significant role in balancing our body's digestive process. It also helps in regulating vital gut functions. One of the studies proved that dysbiotic gut microbes can cause imbalances in the endocannabinoid system that can trigger depressive behaviors.
The focus of this article is to understand that the endocannabinoids system is very significant for maintaining a healthy gut system as well.  Thus, a person can use cannabis for stomach aches.
How Does Cannabis Affect Gut Health?
Medical cannabis is said to interact with the cannabinoids receptors in the gut. As a result, it helps treat inflammation and diarrhea symptoms and works to reduce abdominal pain.
CBD improves the immune system and boosts the metabolism of the body. It works by creating high levels of fatty acids in the intestine when it is consumed. In addition to the acids helps in keeping the nervous system healthy, so communication between the brain and gut is improved.
Health-conscious individuals know that to stay healthy, the gut and brain connection must be fluid and stable, otherwise it can lead to stomach pain and/or inflammation.
Numerous studies are being conducted to understand how cannabis is beneficial for stomach aches and how it can treat its different causes.
What Kind of Cannabis is Good for Stomach Issues?
 There is no indication that specific pain can be relieved by particular strains. Instead, it is the level of cannabinoids and terpenes that help with the pain. Although there are more than a hundred types of cannabis strains, the cannabis that you are using should contain the following properties: Cannabigerol (CBG), Cannabichromene (CBC), and Cannabidiol (CBD) or Tetrahydrocannabinol (THC).
Medical dispensaries of America sell different cannabis that contains these properties. Some famous strains are Thin Mint GSC, SFV OG Kush, Bay Dream, Chemo, Blue Hawaiian, etc.
Numerous researches are being conducted to understand what other types of cannabis can offer health benefits.
According to researchers, the strains mentioned above are helpful. Be mindful! Do not increase the quantity if you are taking it specifically for stomach aches.
To consume the right cannabis for stomach aches, you can contact your medical marijuana doctor for help. 
Where to Buy Cannabis in Las Vegas
The demand for cannabis increases day by day. It offers several health benefits thus, becoming a popular substitute for pain-relieving drugs. In addition, different dispensaries are offering quality cannabis strains that people can consume.
If you're looking for the best Las Vegas Dispensary, visit Thrive Cannabis Marketplace for all of your cannabis needs. This Vegas dispensary offers an array of high quality cannabis and our friendly and knowledgeable budtenders will be more than happy to assist you in finding what you need. Below, you'll find some FAQ's to browse before your visit:
Frequently Asked Questions
   

Which cannabis strain can I use to treat my stomach ache?
You can use Cannabigerol (CBG), Cannabichromene (CBC), and Cannabidiol (CBD), or Tetrahydrocannabinol (THC) to treat your stomach ache. However, contact your doctor before consuming it if you are still confused about its use.
   

Are there any side effects to cannabis?
You can feel dizzy after consuming it. So, we advise you to take a rest after consuming it. Also, be mindful about the quantity you are consuming. A certain amount is safe to use, and your doctor can advise you regarding its use.
Conclusion
We hope that our article helped solve the dilemma about the consumption of medical cannabis.  Cannabis has already become a popular choice for American doctors to treat patients suffering from pain.
Thrive Cannabis Marketplace is your one-stop shop for all your cannabis needs. And now you can Thrive in even more places with the opening of our brand new Jackpot, Nevada location! 
If you're coming into town from Twin Falls, Idaho, Thrive Cannabis Marketplace is the closest dispensary. It is the closest marijuana dispensary to Boise, Idaho as well. For information about all our products, services, and locations, visit our page or come to the location closest to you today!