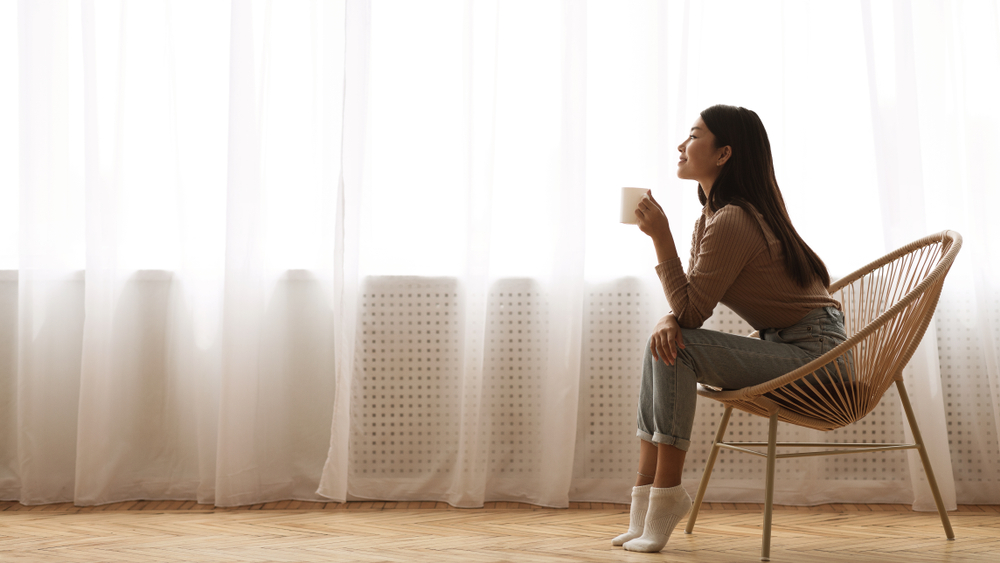 Overview
Could it be possible that a plant can provide relief for epileptic seizures? 
Cannabis sativa was discovered in the United States centuries ago. It was first utilized to produce hemp, and later, upon research, its benefits for medicinal use were also discovered.
According to a recent study on Epilepsy, published in The Journal of the International League, it was found that cannabis can be used as an alternative treatment for epilepsy or conditions such as gout, rheumatoid arthritis, malaria, constipation, as well as menstrual disorders.
Furthermore, it was also evidenced to alleviate conditions such as acute pain, fever, inflammation, vomiting, and nausea. 
What Does Science Say about Cannabis and Seizures?
Most of the people suffering from epilepsy have reported that the consumption of cannabis has helped in lessening the frequency of their epileptic seizures. However, there is not enough scientific research to provide solid evidence.
The lack of research is primarily due to the fact that researchers have to apply for a license from the drug enforcement administration and are required to have permission from the national institute for drug abuse to access the supply. 
Even with this challenge, there are a handful of studies conducted in the US that have provided some findings that prove that cannabis can be utilized as a treatment for epilepsy. 
The most active ingredients in cannabis are THC, short for tetrahydrocannabinol, and CBD, short for cannabidiol. Both CBD and THC bind to the receptors present in the brain and block the transmission of pain signals, thereby proving to be effective against pain-associated conditions like epileptic seizures.
However, CBD does more than just bind the pain receptors. It also works with other signaling systems present inside the brain and offers benefits from its neuroprotective as well as anti-inflammatory properties.
Researches and Studies Conducted On Cannabis for Treating Epileptic Seizures
Several clinical trials have been conducted to find out the efficacy of cannabis to be used as a treatment for epileptic seizures. The earliest study was conducted in 1970 and was held on a rather smaller, randomized, and controlled basis. 
In this research, nine patients were enrolled who were not affected by general treatment for epilepsy. These patients were to receive either CBD or placebo for five weeks, combined with their ongoing treatment.
After three months of this research, it was found that two of the four patients who were given CBD had no seizures, whereas five of the remaining patients showed stark improvement in their seizure symptoms.
However, this research was not conclusive as it was limited by the smaller sample size and lack of solid statistical analysis.
In another study, a couple of researchers gathered together and conducted a study involving 15 patients diagnosed with epilepsy. Seven of these patients were to receive CBD, and the remaining eight would receive placebo treatment over the course of 18 weeks.
It was found there were no toxicities in CBD and four of the patients receiving CBD got rid of epilepsy as compared to one patient who benefitted from a placebo. However, this study was also not largely considered due to its limitation of sample size.
Another such research was conducted by Trembly and Sherman to examine the effects of cannabis on uncontrolled epilepsy. As a result, it was found that there was no discernible effect overall and there was no iron-clad analysis of the outcomes of the research.
To sum up, there have been several studies conducted on this matter and various case reports that identified patients suffering from epileptic seizures favor cannabis as their alternative treatment. In addition, many people have actively sought cannabis with higher CBD content to utilize it for antiepileptic treatment for their children.
One of the main reasons the studies conducted on cannabis for epilepsy are anecdotal is that they do not concretely state the dosage, administration, duration, and formulation of the cannabis. 
However, one benefit of these case reports is how they laid down the foundation for the usage of cannabis for epilepsy through randomized and controlled trials. 
How Does Cannabis Help With Seizures?
The studies regarding cannabis and seizures continued for years before one of them provided ample evidence to compel the FDA to approve a CBD-based product – Epidiolex, for epilepsy in 2018.
Epidiolex is a purified CBD extract that contains more than 98% of the oil-based contents of CBD. It was produced by a US-based company, Greenwich Biosciences, and provides a regulated dose for consumption.
With the help of Epidiolex, researchers were able to study this medicine in controlled trials where half of the sample group would be treated to this medicine and half of them would be treated to placebo.
This was a gold-standard study because even the researchers did not know which patient was being treated with CBD or which one was treated with a placebo. In addition, this study was conducted under both, a controlled and uncontrolled environment, and included people suffering from Lennox Gastaut Syndrome (LGS) and Dravet Syndrome.
Six hundred and eighty-nine of these people were treated with Epidiolex, where 533 of them were to continue the treatment for half a year and 391 of them were to continue its usage for more than a year.
Another expanded program and other compassionate use programs had 161 people suffering from Dravet syndrome and LGS being treated with Epidiolex. One hundred nine of those patients were to continue the usage of Epidiolex for more than half a year.
As a result, almost 50% of the patients experienced a significant reduction in the frequency of convulsive seizures, whereas patients who were treated to placebo did not face any changes at all. However, one drawback of the research was that it did not identify how CBD would react in combination with other medications.
Side Effects
While there is an ever-rising census of medical cannabis being effective for the treatment of epilepsy, there are some adverse side effects that have to be understood better.
Some of the most common adverse effects of patients being treated with cannabis included decreased appetite and diarrhea, and they occur more frequently for patients who were treated to a higher dosage of CBD. Other side effects include a change in liver function, lack of energy, insomnia, sleep disorder, infection, and rash.
Just like any other anti-seizure medication, medical cannabis may also affect memory. In addition, as per a study in the National Academy of Sciences, the usage of CBD for children can result in a stark drop in their cognitive abilities.
Furthermore, depending on how the drug is taken also has a major impact on the patient. For example, if a patient consumes medical cannabis by smoking, then their lungs would be at certain risk, which is also why a lot of users today prefer opting for cannabis edibles instead. 
Current Usage of Medical Cannabis
As of now, 36 states have legalized the usage of medical cannabis with 18 of them allowing adult use as well. However, most states in the US require a valid prescription from qualified cannabis physicians to obtain medical cannabis. 
Further research involving the production of goods from botanical cannabis must be approved by an Investigational New Drug Application. In addition, the Drug Enforcement Administration would review the registration application of the studies involved, and then the National Institute of Drug Abuse would be responsible for regulating the supply of these drugs for trials.
Eventually, items derived from this drug would be approved for the US market, where FDA would have to ensure that it meets the necessary quality standards.
Recap
In a nutshell, despite having many case reports that demonstrate the efficiency of medical cannabis in reducing the frequency of seizures as well as their severity, there is still a lot of research to be conducted to formulate a reliable basis regarding the efficacy of cannabis. Things will become a whole lot easier if the US federal government legalizes cannabis, as it will enable researchers to undergo cannabis studies on a national scale. 
Moreover, so far, the studies that have been conducted lacked completeness and concreteness in terms of the sample sizes, long-term administration of the substance, and the implication of using it with other medications or treatments. 
As mentioned, one of the major factors holding back the researchers is the legal restriction on the usage of substances, which is why the utility of medical cannabis for epileptic treatment cannot be identified to the full extent.
On the brighter side, regardless of the restrictions, several studies are still underway in pursuit of learning more about medical cannabis and its use.
If you want to know more about the usage of cannabis or want to explore cannabis products, make sure you follow us as we keep rolling out informative pieces related to the US cannabis industry along with many others. 
The Best Dispensary Near Las Vegas Strip!
Choosing the right cannabis product is often overwhelming. There are so many items in the market that choosing the right one based on your preferences is difficult. Well – worry no more because the dispensary nv got you covered! 
Thrive Cannabis Marketplace is your one-stop shop for all your Las Vegas cannabis needs, including cannabis and cannabis accessories. And now, you can Thrive in even more places with the opening of our new Jackpot, Nevada location! 
You can visit our Las Vegas dispensary to meet our knowledgeable budtenders, who can help you navigate all your cannabis needs. You can also buy your favorite cannabis products and strains online at the best Las Vegas dispensary – Thrive.
For information about all our products, services, and locations, visit our page or come to the location closest to you today!