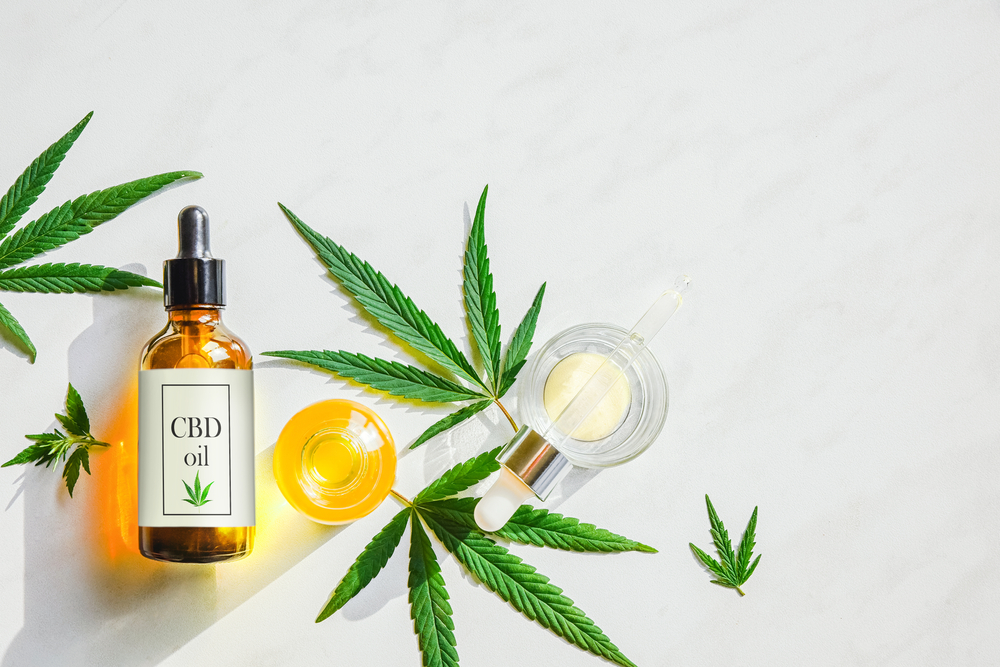 The CBD market has surged dramatically in recent years and is expected to move from $3.5 billion (2021) to $19.5 billion (2025). The cannabis plant extract is already available in various product forms with a wide range of surprising benefits to offer. More than 65% of CBD consumers use cannabis to cope with their anxiety and depression, in addition to utilizing it for chronic pain relief. 
What is CBD Oil?
CBD, short for cannabidiol, is an extract from the cannabis Sativa plant. The plant is known for offering users medicinal benefits. 
CBD oil is made by extracting CBD from the plant and then mixing it with a carrier like coconut or hemp seed oil in order to dilute it. It is gradually gaining momentum in the health and wellness market, with some research findings vouching for its calming effects. 
This article will talk about some of the key benefits of CBD oil, and tips for finding CBD oil in Las Vegas!
Benefits of CBD Oil
Help With Mental Health Issues
Anxiety, depression, PTSD, and other mental health issues can have a serious impact on our overall health. They are often treated with medications that give rise to a multitude of side effects such as insomnia, headaches, drowsiness, etc. 
On the other hand, CBD oil provides a rather natural treatment for these mental health issues. 
In one study, a couple of researchers decided to observe the effect of CBD Oil on volunteers who would participate in a public speaking session. Some of the participants received CBD orally more than an hour before the sessions, and some of them were given a placebo for the same amount of time. 
The participants were given 150 mg, 300 mg, and 600mg doses of CBD. 
It was observed that the 300mg dosage of CBD was the most effective in significantly reducing the anxiety levels of the subjects who consumed it. In contrast, the placebo had little to no effect on the anxiety levels of those who it was distributed to, pointing towards the idea that CBD could be extremely helpful in calming anxiety.
Another study conducted showed that CBD consumption may be a safer way to treat people with PTSD and improve sleep in adults.  
What happened here is that 11 volunteers dealing with PTSD administered oral CBD. Patients were given CBD on a flexible dosing schedule by a mental health professional. In addition, they were given psychiatric care that included psychotherapy and medications. 
This test was conducted over a period of two months, where the severity of trauma and stress was examined at the end of the month. 
As a result, 91% of the patients experienced a major decrease in their PTSD symptoms, as evidenced by the low score of PCL-5 at the end of the test. 
The average score of 51.82 at the start of the test decreased to 37.14 after eight weeks, hereby indicating a stark 28% decrease in the patient's PTSD symptoms. In the end, no patient discontinued their usage of CBD as it was very well tolerated, and the marginal benefit of the dosage was higher than the side effects it might cause.
Reducing the Frequency of Epileptic Seizures
CBD is also known to help contribute to the treatment of epileptic seizures.
In 2018, the FDA sanctioned the consumption of CBD under a brand named Epidiolex, which was to be utilized to treat seizures caused by either the Lennox-Gastaut syndrome or the Dravet syndrome that are also recognized as some of the rarest forms of epilepsy.
Three comprehensive studies laid down the foundation in support of the FDA's decision regarding Epidiolex.
Approximately 516 patients with either of the syndromes received Epidiolex consumed with other prescribed medications or were given the placebo.
Those who were given the Epidiolex resulted in a stark decrease in the frequency of their seizures as compared to patients who received the placebo. 
Alleviating ALS Symptoms
ALS-short for amyotrophic lateral sclerosis- is a disease that directly impacts the nervous system and thereby causes the deterioration of the brain and spinal cord. In addition, this disease causes the muscles of the body to lose control and worsen with time. So far, the disease is said to have occurred due to family history. 
Furthermore, there is no cure discovered for the disease yet. However, there are two medications approved by the FDA that help with the treatment of ALS symptoms. 
Research suggests that the entourage effect created by THC and CBD collectively can actually benefit people with ALS. As per a study conducted in 2019, patients were administered the combination of THC and CBD. 
This combination was prescribed in various doses as per the need of the patient. As a result, it was discovered that patients with mild to severe muscle tightness reported having more satisfaction with the treatment.  
Easing Chronic Pain 
In 2005, the usage of Sativex was approved in Canada. Sativex is an oromucosal spray that contains an equal proportion of THC and CBD and is utilized for the treatment of various sclerosis-related neuropathic pain.
With the positive outcomes received from the usage of the medication, Canada approved its usage for cancer pain again in 2007.
A study conducted in 2020 tested the efficacy of CBD oil for the treatment of neuropathic pain over a time frame of 4 weeks.
A total of 29 patients suffering from peripheral neuropathy were enrolled for this test. Fifteen of those patients were each given a 250 mg dose of CBD, whereas 14 of the patients were given the placebo. 
After one month, the group receiving placebo was allowed to experience the other treatment that involved CBD. In addition, the researchers had utilized the neuropathic pain scale-NPS- to assess the change from the initial stages to the very end of the research on a bi-weekly basis.
Their findings demonstrated that the application of CBD oil helped ease the pain patients felt. 
Aids with Neurological Disease
CBD also accounts for antioxidant and anti-inflammatory properties as per clinical research. These characteristics are known to provide essential neuroprotection or protection against an array of pathological disorders such as animal diseases, bacterial infections, cardiovascular diseases, digestive system diseases, etc.
CBD has been researched for its effectiveness in the treatment of various neurological diseases. For example, studies have indicated that CBD may improve the quality of life and sleep for people who suffer from Parkinson's disease. However, it was noted that there is a dire need for high-quality data to conclude this research. 
A Natural Treatment for Diabetes
CBD has been shown to reduce the complications caused by elevated glucose levels, which more often than not occur before diabetes is even diagnosed. 
 In one study, 13 patients with type 2 diabetes were instructed not to use insulin and were instead given CBD. To more effectively record the impact of CBD on patients, some of the patients were given a placebo.
It was discovered that patients who were given CBD had lower levels of insulin and higher levels of hormones that ensure insulin extraction from digested food.
With the help of further studies, CBD might help in the treatment of diabetes, a complication that arises with it, as well as the plaque buildup in the artery walls. 
May Help Reduce Arthritis Symptoms
Arthritis is a disease that causes your bones and joints to degenerate. As a result, patients with arthritis have severe joint pain, loss of motion, inflammation, and stiffness.
Sativex, a CBD-based botanical medication that was later licensed in the United Kingdom, was the subject of a study by researchers. Sativex provided considerable pain alleviation with any movement, enhanced sleep quality, and decreased disease activity, according to the findings.
In 2018, a study was conducted in a more localized environment where researchers made use of a synthetic CBD gel in two different dosages – 250 milligrams and 500 milligrams. Patients were either treated with CBD of varying doses or were given a placebo if they had knee pain because of osteoarthritis. 
Furthermore, patients were not to take any other medications with the exception of acetaminophen during the research period.
As a result, it was found out that patients who were treated with CBD experienced less pain as compared to patients who received a placebo. In addition, there were significant differences in the pain levels of patients who were given a 250-milligram dosage of CBD and those who were treated to placebo. 
Lastly, it was observed that men benefited more from the treatment than women given the same treatment. 
With all these benefits, it is deduced that CBD certainly has promising therapeutic properties. However, with some ease in regulations surrounding it, research upon more CBD oil usages can be introduced. 
Wrapping it up, you can always try and experiment with different types and dosages of CBD oil to get the one you find most effective. Always make sure to consult expert medical doctors about the dosage that would be right for you! 
Get Your CBD From The Best Dispensary In Vegas!
Looking for CBD products? Try Thrive Cannabis Marketplace! At our dispensary Las Vegas NV, our knowledgeable budtenders will be happy to help you find the right product for your wants and needs.
Thrive Cannabis Marketplace is your one-stop shop, recreational dispensary Las Vegas for all your cannabis needs, including cannabis and cannabis accessories. And now, you can Thrive in even more places with the opening of our new Jackpot, Nevada location! 
You can visit our Las Vegas dispensary to meet our knowledgeable budtenders, who can help you navigate all your cannabis needs. You can also buy your favorite cannabis products and strains online at the best Las Vegas dispensary – Thrive.
For information about all our products, services, and locations, visit our page or come to the location closest to you today!