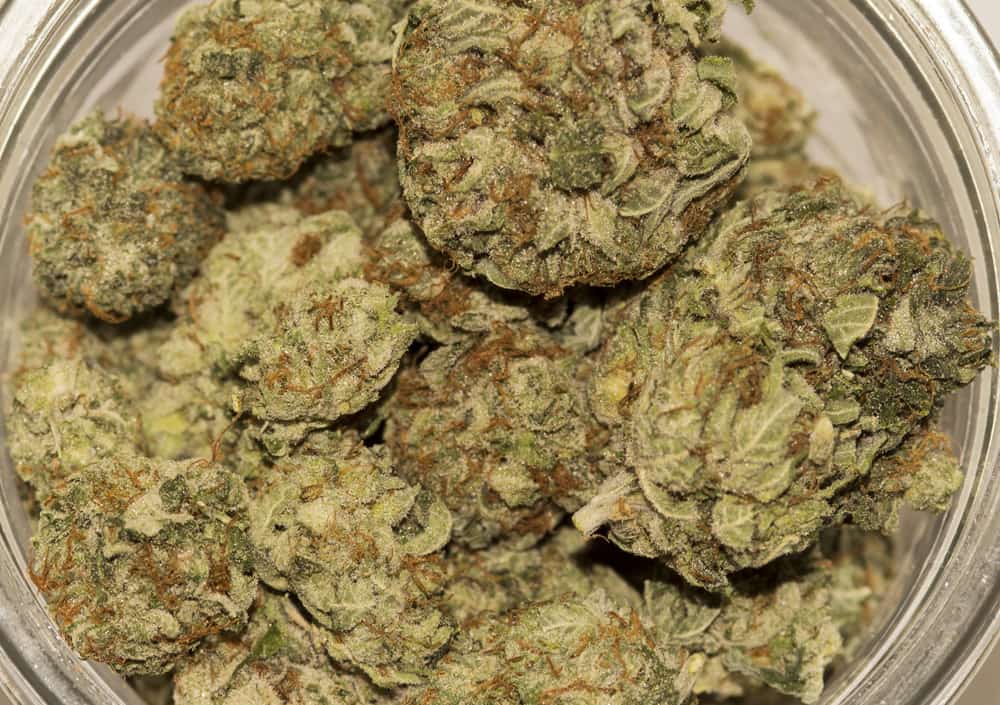 Don't be fooled by this bud's unassuming appearance! SFV OG may not look like much, but this sativa-dominant strain offers light effects that are perfect for treating chronic pain, depression, and stress, as well as a little much-needed relaxation at the end of your day. Also known as "San Fernando Valley" OG after its place of origin, this OG Kush variant is popular partly because it's such a classic and partly because of its California roots.
What Does SFV OG Look Like?
SFV OG weed might not look like much, but remember, looks aren't everything! This strain is sativa-dominant, and it shows it, with small flowers, orange hairs, and overall a much less full and lush appearance than you may be accustomed to. It's typically covered with a fine coating of trichomes and resin, like fine white sugar on a cookie.
SFV OG has a very earthy aroma, with strong qualities of pine and citrus. Its smoke can be a little harsh on the lungs, so if this bothers you, it might be a good strain to try vaping instead.
Where Did it Come From?
SFV OG started out as a phenotype of OG Kush. Swerve of The Cali Connection noticed this little beauty and cultivated it, creating a new strain that stands on its own as a cannabis classic. The SFV OG strain was eventually bred to an Afghani strain to create SFV OG Kush, an indica-dominant strain that is not to be confused with its sativa-dominant parent.
What to Expect
Unlike its love child SFV OG Kush, the SFV OG strain's sativa-like effects are lighter and less hard-hitting. You should experience a rapid head-high, joined a little bit later by a light body high that can produce some moderate couch-lock. The advantage to SFV OG weed, however, is that its lighter effects make it an equally great choice for people who can't afford to lose their whole day. It is ideal for those who want just a little mild relaxation or some help with lifting depression, relieving stress, or managing chronic pain.
Where to Find SFV OG in Las Vegas
If you've read our SFV OG strain review and you think this hybrid might be for you, come on down to Thrive Cannabis Marketplace to consult with our experienced staff. We can discuss the strain with you in more detail and compare it to what you're looking for. If SFV OG isn't for you, our menu is sure to have something that is! We have two well-stocked marijuana dispensaries in North Las Vegas and Downtown Las Vegas. Stop in today and leave with leaf you'll love!
References
Photo: goobafish