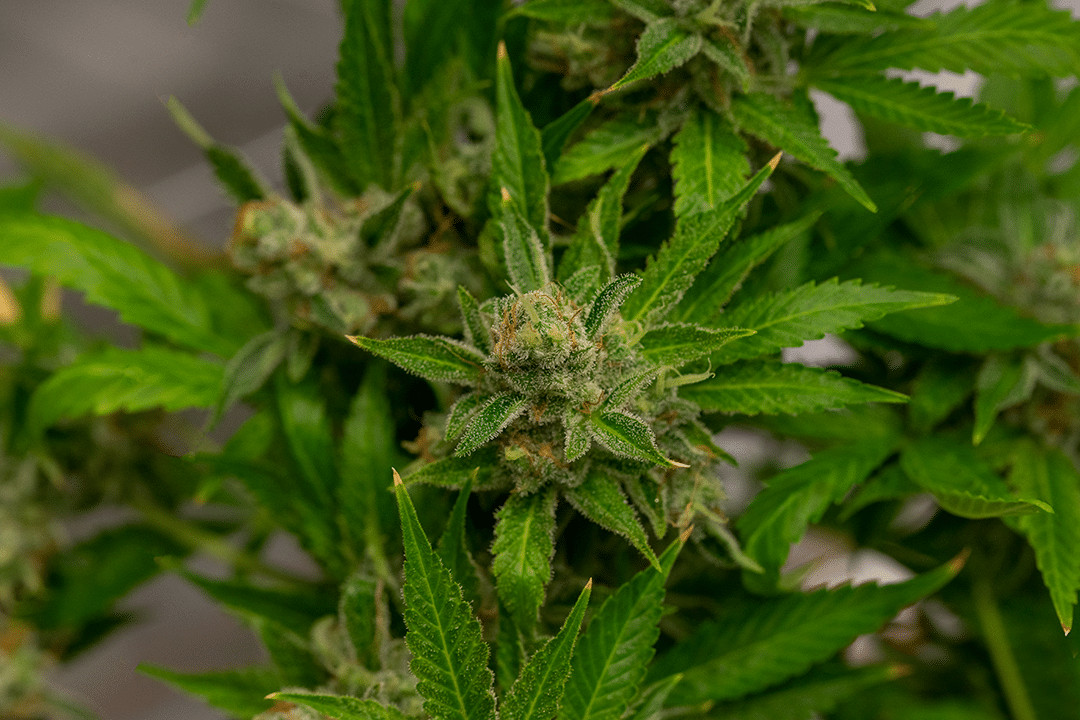 If 2019 taught us anything, it's that the marijuana business is growing along with its variety of top marijuana strains.
Illinois became the eleventh state in the U.S. to legalize cannabis for recreational purposes in January. Many other states changed laws concerning marijuana and the workplace, making developments that erred on the side of leniency and acceptance.
And a handful of others—Florida, Indiana, Pennsylvania, and several more—are geared towards legalization in 2020.
With these developments come new varietals as technology grows and stigmas lessen. Cultivators are crossing bud types left and right, producing fantastic new strains that harness some new favorites.
So, if you happen to hit up a dispensary this year, here are a few new and classic stand-out strains to keep an eye out for!
Hybrids
Hybrids are arguably some of the most popular varietals out there, as they're handcrafted by growers to produce unique flavors and effects.
This can be anything from reducing anxiety to easing adverse symptoms of chemotherapy. 
Hybrids are a combination of Indica and Sativa—the THC content and levels of Indica vs. Sativa vary from strain to strain. Your Thrive budtender will be happy to explain what the expected effects are.
Here are some great hybrids to look out for in 2020.
Sour Banana Sherbert
The Green & Gold Sour Banana Sherbert strain is a sweet bud that produces equal feelings of relaxation and euphoria or creativity.
This strain sits at about 27% THC, making this a heavy hitter. The hybrid strain is a cross between sour diesel and banana sherbert, which creates a unique aroma, flavor, and feeling.
Animal Cookies
This hybrid strain is a cross between GSC x Fire OG, producing a pleasant, body-melting head high that helps alleviate depression, headaches, and body pain.
This strain is about 23% THC with 0.04% CBD.
Dream Queen
Here we have a 19.8% THC level.
Dream Queen by Matrix is a combination of Blue Dream and Space Queen.
If you like a musky, fruity, and earthy bud—this strain's for you. Feel like your flying among the stars with its euphoric and spacey cerebral effect. 
Indicas
Indica strains produce those feel-good, cozy effects. This makes Indica buds intensely relaxing, helping to increase appetite while lowering pain levels or feelings of nausea. The following are some stand-out Indicas of 2020.
Irene
This beautiful purple bud is very soothing and sits at a THC level of almost 23%.
Expect your classic physical and mental relaxation with this strain. It also has the added benefit of being an excellent mood enhancer.
Banana OG
This 24% THC strain is an indicant-dominant hybrid of OG Kush x Banana.
This "creeper" (meaning, the effects set in a while after the first hit) deserves its name, as its aroma resembles yummy over-ripe bananas. Careful of overdoing it, as its effects will sneak up on you—leaving you every bit as comatose as one might expect from a potent Indica.
Try this if you are looking for pain relief, appetite stimulation, or a night of restful sleep.
Black Mamba
The strain sits at about 23.62% THC and 0.03% CBD.
Its flavor can be described as fruity, skunky, and sweet—a yummy cross of classic Indica flavors.
Try it in the nighttime, as its effects are relaxing and sleepy while offering pain relief and euphoria.
Sativas
Sativas often, but not always, have higher levels of THC with lower levels of CBD.
This potent mix produces a "mind high" that's uppity, exciting, and energizing.
A Sativa's effect helps you feel creative and productive instead of overly relaxed. That's why Sativas are an excellent daytime option, as they stave off lethargic feelings while promoting an upbeat high.
Here are some 2020 go-to's.
Mimosa
This higher-level THC strain sits at about 23% THC with 0.04% CBD.
It's a beautiful high, offering feelings of alertness, energy, and euphoria. This makes it a perfect daytime strain, as any great Sativa should be.
Mimosa has won many Cannabis Cups, making it a significant player into 2020 as well.
This trending Sativa is a cross of Clementine x Purple Punch—which makes its flavor an exciting mix of Hawaiian Punch with citrus. 
If you want to stay clear-headed and focused, this strain's for you. Expect pleasant anxiety relief, too.
Snow Dawg
This strain's THC level sits a little lower, at about 20.23%.
It's also its own complex mix of strains. The formula comes down to (Chem Sister x Sagarmatha's Bubbleberry) x (Mass. Super Skunk x Oregon Sno). Try and keep that straight!
However, the name Snow Dawg or G6 is good enough for your local budtenders, who will hook you up with this excellent strain from the notorious Chemdawg family. 
It's both fruity and citrusy, and most people choose it for its relief of stress and tension. It's also a great daytime strain, reducing social anxieties, work pressures, or life stressors.
Candyland
Don't let the name fool you—this strain is more hard-hitting than one might think!
Candyland is a Sativa with about 22% THC. Its flavors are classic Sativa—sweet and citrusy—with just the effects you might hope for: daytime alertness, feel-good happiness, and a burst of energy.
It's a potent, California-bred strain that mixes Granddaddy Purple x Bay Area Platinum Cookies. If you love the taste of pink lemonade, you'll love the taste of this bud. 
Try it out if you're looking for a creative, social strain that doesn't keep you glued to the couch.
Enjoy These Top Marijuana Strains!
This list is certainly not exhaustive—the year is young, and there's much more cannabis greatness to come in 2020.
If you're in the Las Vegas or Reno area and looking for some of these top marijuana strains, swing by one of our four Thrive locations.
We offer a variety of fantastic deals every single day with our Thrive Daily Deals. Come get your edibles, concentrates, flower, and pre-rolls at your one-stop cannabis dispensary.
Resources: