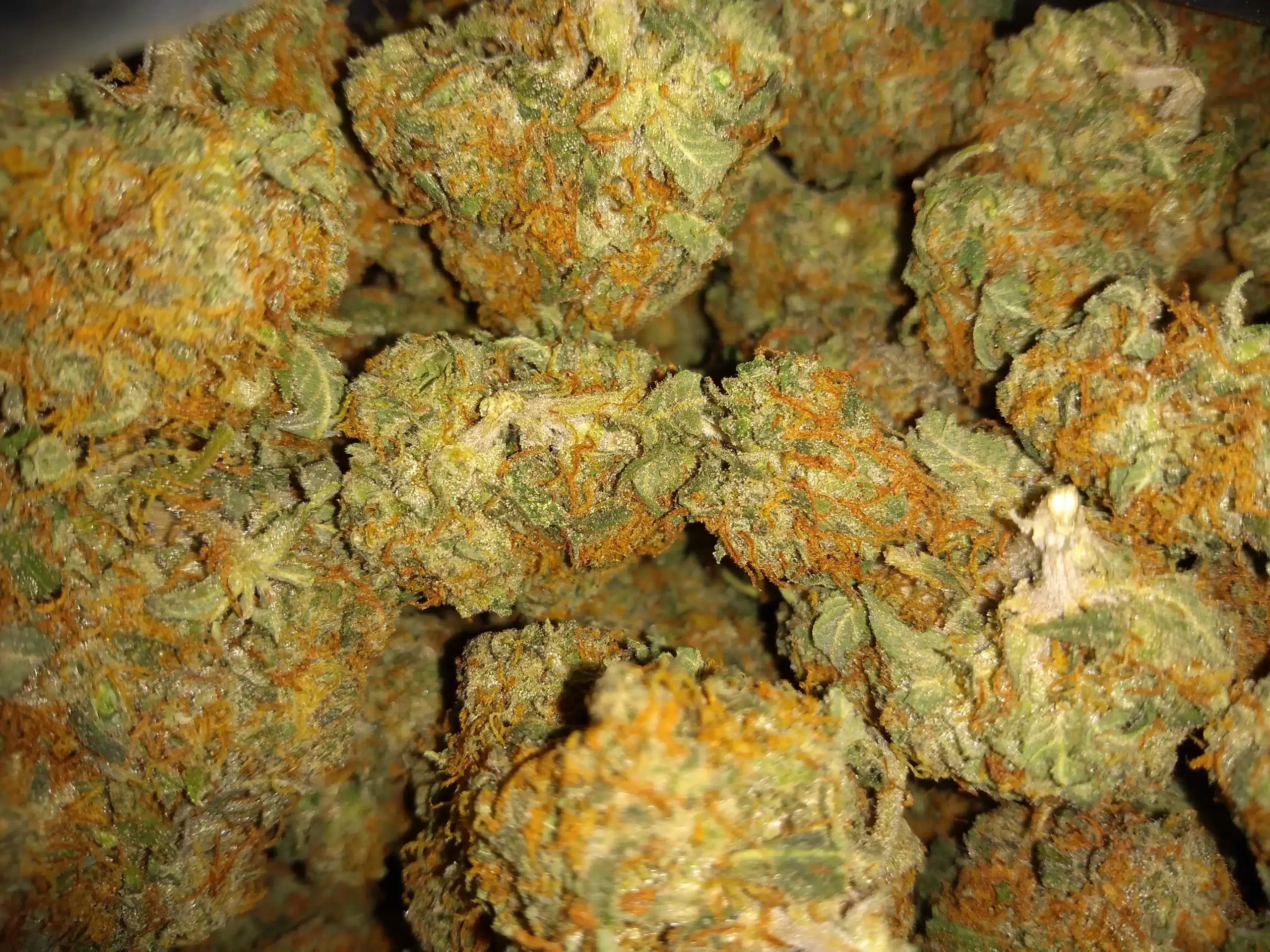 The growth of the Cannabis industry means more strains are being introduced. Amongst those, Mimosa – or the purple Mimosa – has become most people's favorite. Its effects depend on the dose you use and are perfect for both catering to morning tasks and also night relaxations. 
Mimosa, as the name suggests, caters to various fruit flavors often helping in relieving stress and depression. It's a hybrid strain that you definitely should try and we've written this blog to help you make a decision.
What is the Mimosa Strain
Mimosa strain is a hybrid of two products; 70% of Sativa Clementine and 30% of Indica Purple punch. It came into production in 2017 and created a boom of Cannabis love mainly due to its uplifting effects on the brain. So now, you can smoke a small dose before leaving for work and be motivated and happy throughout the day. Perhaps, if you're feeling a little insomnia, you can smoke a higher dose to induce sleepiness and relaxation – perfect for a good night's sleep. 
Mimosa's scent is mainly thanks to the dominant terpene, Myrcene, along with the other terpenes Pinene and Caryophyllene. With 20% THC and 1% CBG, this is considered a crowd favorite for a reason. 
The Mimosa is easily identifiable due to its covering of milk-white trichomes with a tinge of purple from the Purple punch. Along with that, you'll also find large cone-shaped buds coating densely on its exterior allowing it to resemble the beautiful frosty Mimosa plant.
The true flavors are maximized due to its terpenes mainly coming from the quality of soil it's grown upon. You would need a healthy soil medium and, as any good gardner would know, it should be laden with the essential nutrients. If you're interested in growing it, you can simply purchase the super soil mix, throw in the right ingredients, and have your own Mimosa at hand.
You'd need above-average levels of nitrogen added to the soil during the initial vegetative stages and then follow it up by adding high levels of potassium and phosphorus once it reaches the flowering stage. By doing this, you'll help increase the terpene content in your Mimosa.
Of course, there's more to this but let's dive into the medical benefits of the Mimosa – not everyone's a grower. 
What Are the Benefits?
The medical community applauds this strain for its sativa dominant genetics and its terpenes; Beta-Caryophyllene, Linalool, and the Limonene – the two L's known to help patients elevate their moods and the big C being the ultimate stress reliever. 
More than its relaxing properties, Mimosa is also great for relieving pain; be it joint pain, muscular pain, and headaches. Its energizing properties are the hit amongst the cannabis community allowing users to battle their chronic fatigue.
The Mimosa strain is a must-try. However, due to its high THC levels it's mostly directed towards experienced users. 
Buy the Best Cannabis Complementing Items Today!
Choosing the right cannabis accessory is often overwhelming. There are so many items in the market that choosing the right one based on your preferences is difficult. Well – worry no more because we've got you covered! 
Thrive Cannabis Marketplace is your one-stop shop for all your cannabis needs, including cannabis and cannabis accessories. And now, you can Thrive in even more places with the opening of our new Jackpot, Nevada location! 
If you're coming into town from Twin Falls, Idaho, Thrive Cannabis Marketplace is the closest dispensary. It is the closest marijuana dispensary to Boise, Idaho as well. For information about all our products, services, and locations, visit our page or come to the location closest to you today!