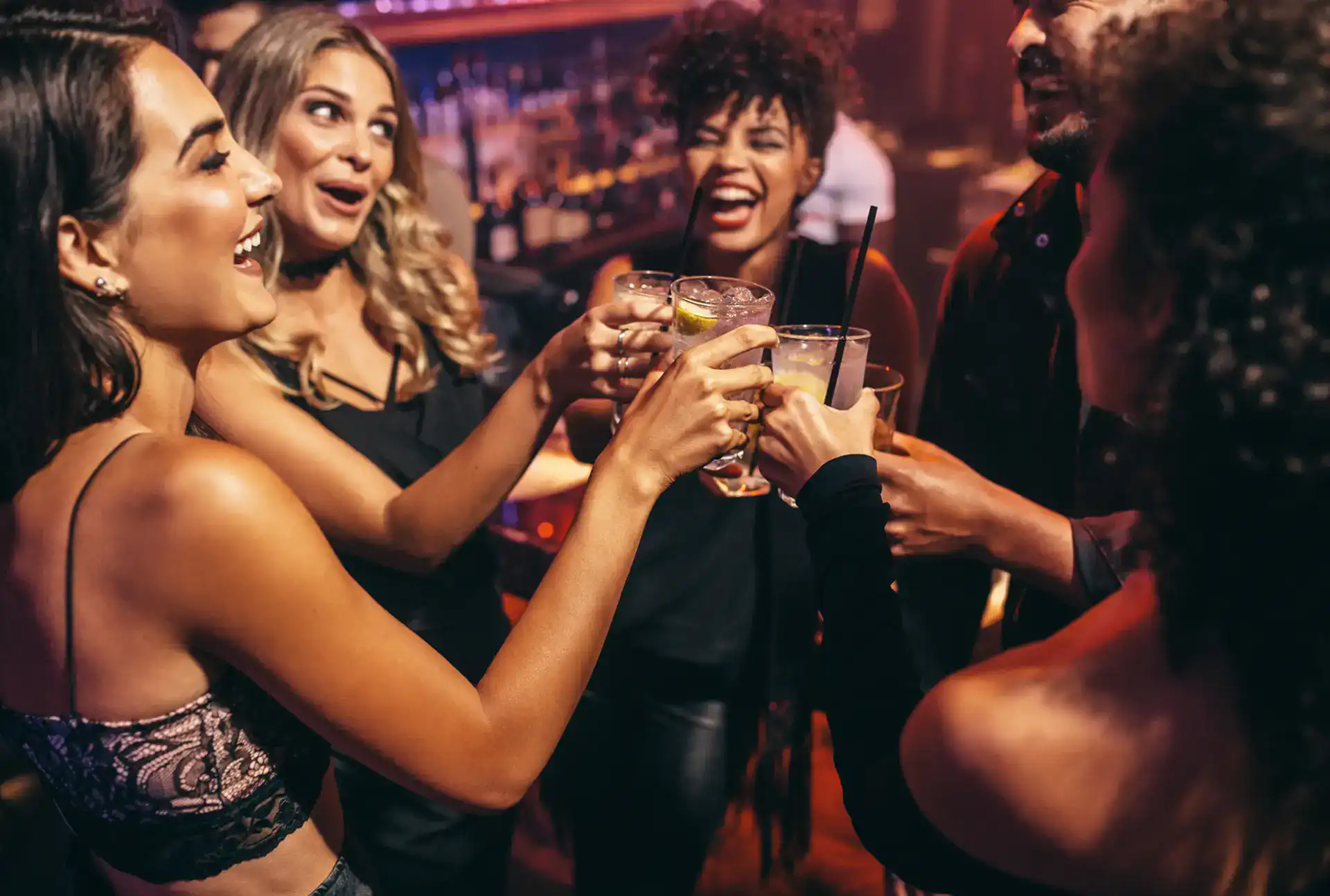 Las Vegas is best known for gambling, high-class restaurants and  entertainment.  This combination of factors has made the city one of the most desired places to party. You can gamble, drink, eat world class food, and see world renowned DJs all in one night.  No wonder there's always a party going on somewhere in Vegas, and with an endless list of fun activities for visitors, the city will surely keep you entertained.
With the legalization of recreational cannabis in Vegas in 2016, you might be wondering how a night out consuming cannabis in the city would look like. This article will inform you how to legally maneuver through the Vegas nightlife high on cannabis.
Cannabis Laws You Need To Know
On November 8th, 2016, recreational cannabis was fully legalized. The law allows anyone over 21 in Nevada to legally possess, consume, and purchase cannabis from licensed dispensaries. 
Walking With Cannabis
Although cannabis is legalized  there are still restrictions to its public use. To prevent the illegal sale of cannabis, there are regulations on the amount you can possess at any given time. Here is a breakdown of the Vegas cannabis possession laws:
You can comfortably visit and walk around Las Vegas with an ounce of cannabis on your person.

Additionally, you are allowed to have up to 3.5 grams of cannabis concentrates on you at any time.

Being in possession of cannabis for purposes of reselling is a felony.

You can't just consume cannabis anywhere. Its consumption  is restricted within private property only. 
Consume on Private Property Only
At the federal level, cannabis is still a schedule 1 substance. Therefore, although you can legally possess an abundant stash of cannabis, you can only legally consume it on private property. This means you can walk the Las Vegas Strip with your ounce, but you can't consume it in public.
Don't consume cannabis on federal public land or in a vehicle when enjoying your night in Vegas. Additionally, however attractive it may seem, don't consume cannabis in a public park. These are punishable offenses that put you at risk of a fine or jail time. Yes, that also means no smoking inside casinos while waiting in line to get into the club.
Don't Drive High
It is not legal to drive under the influence of cannabis. You may face jail time, community service or fines. You can transport cannabis in your vehicle, provided it is far from the reach of anyone in the vehicle. Better safe than sorry, store your stash as far away as possible.
If you are already high, leave the driving to sober professionals! Have fun by consuming your premium cannabis products on private property, and then get around Vegas with a cab or rideshare.  
Late-Night Vegas Cannabis Dispensaries 
The legalization of recreational cannabis has driven the market demand for cannabis dispensaries. The cannabis industry made over $685 million in total sales in Nevada's 2019-2020 fiscal year. Nevada has a thriving cannabis business and here is where you can get your cannabis for personal consumption. 
There are numerous cannabis dispensaries in Vegas, but none is more attractive than the Thrive Cannabis Marketplace. It is one of the premier dispensaries in Vegas with competitive prices on top-quality brands like Cookies and Pistola. With three dispensaries open 24 hours, 7 days a week, Thrive is your ever-reliable brand, no matter the time. 
Make sure to bring your ID, walk into any open cannabis dispensary, and get the cannabis to fuel your Vegas nightlife. Purchase your pick from pre-rolled cannabis, edibles, cannabis flower, vapes, and concentrates from the dispensary of your choice. Are you almost burnt out at your friend's home in Vegas but still want some cannabis? Thrive will deliver to your location! This is on top of offering massive discounts and using an effective reward program for our customers.
Why Consume Cannabis on a Night Out in Vegas?
Party people in Las Vegas have different preferences when it comes to getting lit. Some enjoy getting drunk, while some want a buzz from their preferred cannabis product. When you consume cannabis, your body releases dopamine which may uplift your mood and general experience during your high. People partake in cannabis to feel good and experience the magic of Vegas through an attractive cannabis lens.
Get Cannabis in Vegas 
Don't stop the party! Keep the Vegas nightlife buzz going by getting your cannabis from your local dispensary. Get it delivered wherever you are, or visit your nearest Thrive cannabis dispensary to choose from a wide range of high-quality products. Experience attractive discounts, and rewards from the many premium cannabis dispensaries in Vegas.