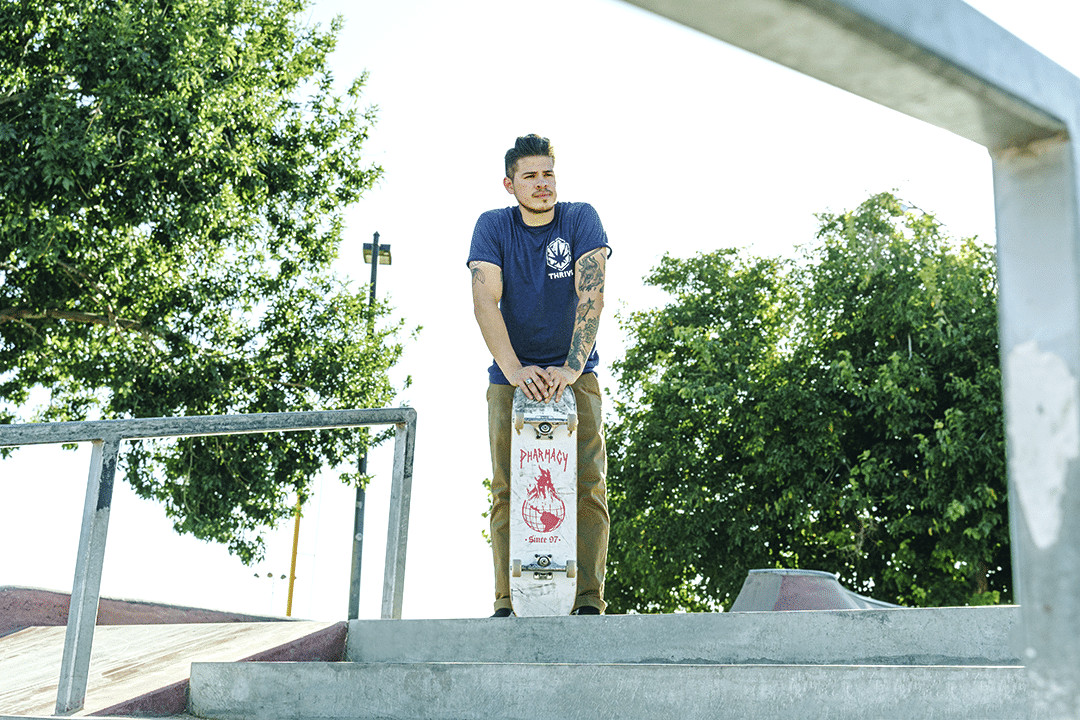 While in the state of Nevada you can recreationally smoke cannabis, you still can't carry a pre-roll around the Las Vegas Strip on vacation. Yes, you can head into a dispensary, buy some edibles and get your relax on. If you want to avoid trouble with the law, avoid smoking it in public.
Not only is cannabis still illegal at the Federal level, but Nevada has regulations created to deter people from public use. So where can you smoke weed in Las Vegas? Keep reading to get the lowdown on your options.
What Happens in Vegas…
Although we've all heard the saying, "What happens in Vegas, stays in Vegas." When it comes to cannabis, this attitude won't do you much good. In other words, if you take a puff from a vape on the Strip, you'll pay for it. It currently isn't in public. 
These regulations can feel frustrating to people visiting the area. After all, as the law currently stands, you can only smoke at private residences.
Sure, you can do so on the porch or patio. But sidewalks and streets are off the table.
As for taking a couple of hits amid the city's neon splendor? Keep dreaming! Public use can result in a fine of $600. 
Where Can You Smoke Weed in Las Vegas? 
As one of the 42 million tourists that visit "Sin City" each year, you've got a couple of options. 
First, you can smoke recreationally with someone who lives in Vegas. Since the city boasts 644,644 residents, the odds are decent that you can make this happen. Especially if you plan ahead. 
What if you can't find a friend of a friend who lives in Vegas to let you get high at their home? Airbnbs represent a simple, affordable solution, especially when it comes to edibles.
You should check with the owner before partaking in any activities involving smoke and potential odors. 
Second, you can go for discreet consumption in the form of vape pens and edibles. Public cannabis use remains strictly prohibited.
As the industry continues to grow and more favorable legislation gets passed, the dilemma of where to consume cannabis will get easier for visitors. Dozens of cannabis-friendly cafes, lounges, and dispensary crawls are in the works.
Etiquette for Smoking Weed in Vegas
Ever heard of Emily Post? She taught an entire generation of Americans about manners, from table settings to formal attire. So, it only makes sense that her great-great-granddaughter has written the book on ganja etiquette.
Seriously. We couldn't make this stuff up. 
The 36-year-old co-president of the Emily Post Institute, Lizzie Post, rolls joints with artistic flair and has authored a book on the subject, Higher Etiquette.
From dealing with pre-rolls at parties to politely introducing bud to your guests, she's got an answer. 
Post also delves into the myriad ways cannabis can be consumed today, from drinkable cannabis to cannabis cooking parties and even ganja-friendly high teas. What are her basic rules when it comes to weed etiquette?
First and foremost, share whatever you've got. In other words, if you light up or pull out a brownie, pass it around. Second, never hold onto something that's burning or otherwise getting wasted.
Third, never assume a pre-roll is finished until you've asked everyone if they'd like another go. You might assume that quarter-inch filter is gone, but throwing it away could mean a cardinal sin to somebody else. 
Other Things to Keep in Mind
Post also points out that the way we talk about cannabis can be offensive to some. For example, the word "marijuana" was used negatively in the early 1900s to associate it with the Latino community.
As a result, the word still feels offensive and painful to some individuals and communities. Post prefers using the term "cannabis" during public speaking engagements.
She also explains it's essential to keep in mind how cannabis products affect others and you.
For example, if you've got a slow metabolism, it could take three to four hours before you experience a high from edibles. You should let your host know this in advance.
It's also important to consider how you use cannabis in the context of the people you're with. For example, if you're around individuals who don't appreciate smoke, then edibles prove the natural and mannerly alternative. 
Or, as Lizzie puts it, "You don't pop down with your joint on the beach three feet away from the family having a picnic." Good luck finding beaches in Vegas, but the sentiment still holds.
Be discerning and respectful when it comes to where and when you light up. It's not only good for you but also the public perception of the entire weed-smoking community. 
Where to Smoke Weed in Las Vegas
Despite the legalization of recreational pot use, you should avoid public areas when getting high. Otherwise, you could be staring down a $600 fine.
Where can you smoke weed in Las Vegas? Right now, private homes. 
But look for a variety of new Vegas cafes and other establishments that cater to cannabis use in the near future. This strategy, combined with a little cannabis etiquette, will ensure you have a great time chilling in Sin City.
Contact us to find out more about our facility and why it's the place to be in Las Vegas or Reno. Already know what you want? Try out our Las Vegas marijuana delivery service. Our budtenders can provide you with everything you need to know about our products and how to store them.
Resources: