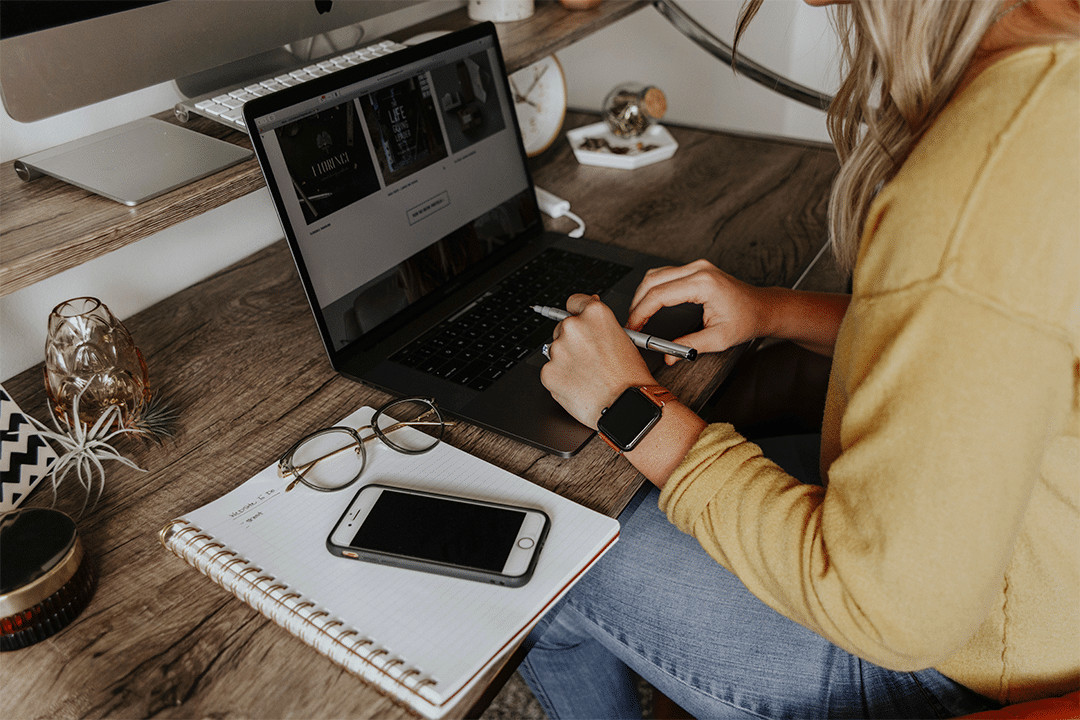 Everyone is responding to this global pandemic differently, but a common response has been one of panic and worry. Many people are also navigating the new experience of working from home. Some people enjoy this newfound work environment, while others find that they miss the benefits of working in an office. People have also found that working from home simply doesn't give them the same experience that they had working in an office. However you feel, it is something that you need to make sure you are approaching with as much optimism as you can.
In this article, we are going to look at some of the claims made around medical cannabis and CBD and working from home. A lot of people swear by microdosing cannabis as a means of improving their work experience. Can CBD be used to help you stay on track and enjoy yourself more while working from home? Let's take a look and see if there is anything to these claims.
The Issue Of Dosage
Dosage is one of the most important parts to consider when you are using any substance to achieve a particular result. When you are using medical cannabis, it's no different. If you have ever taken too much cannabis, you will know that many of its purported benefits can quickly disappear, and are often overtaken by their exact opposites. This effect is clearly far from ideal. That's why you have to take care with dosing. You must ensure that you are using a low enough dose to avoid experiencing any negative effects, but that your dose is also high enough to be effective and provide the benefits you are looking for.
This is where microdosing was born. People discovered that they noticed many improvements in their daily life, especially when at work, by simply taking a very small amount each day. These anecdotal benefits could include things like having a better ability to concentrate and focus, feeling calmer in the face of daily troubles, having more energy, intelligence being higher, being able to carry out tasks with greater ease, and improvement in their social skills.
The socializing aspect may not be so important when you are working from home, but all the other benefits could still apply! It is perfectly possible that microdosing could help you to get a lot more done when you are working from home during this global pandemic.
The Link With Anxiety
One of the main benefits that CBD can have, and one of the main reasons that people use it, is its known ability to reduce anxiety in many people. Anxiety is actually a big part of the process, as it is one of the main reasons that you might be struggling to work as well as you would hope to. If you are considering using CBD to improve your work while working from home, CBD may help to do that by reducing the anxiety you feel around your work and the global situation as a whole.
Although no cannabis product can fix the world's situation, it could prove to be very helpful when it comes to managing your personal response to that situation. This anxiety-reducing benefit could in turn lead to other benefits that could help you with your work, no matter what work you might be doing.
Focus & Concentration
When your anxiety is reduced, your ability to focus and concentrate is likely to increase. Of course, this will mean that you could have an easier time completing your work. The question is: is a daily microdose enough to help you concentrate in any noticeable way?
This is a thorny issue, and a tricky one to answer because it is slightly different for everyone. However, numerous studies have shown that CBD can improve one's ability to focus, and it is possible that you could be one of those people for whom this is true.
CBD For Home-Working
If you are interested in trying CBD out for yourself to see whether or not you can get more done working from home when microdosing, then you'll need a trusted supplier. Thrive dispensaries are some of the best-trusted sources of CBD in Nevada. We offer home delivery as well as a curbside pick-up for all customers! You can also visit in-store or browse their selection online at their website to see all the products they offer. Don't hesitate, because you could find the perfect CBD for your microdosing experiment.