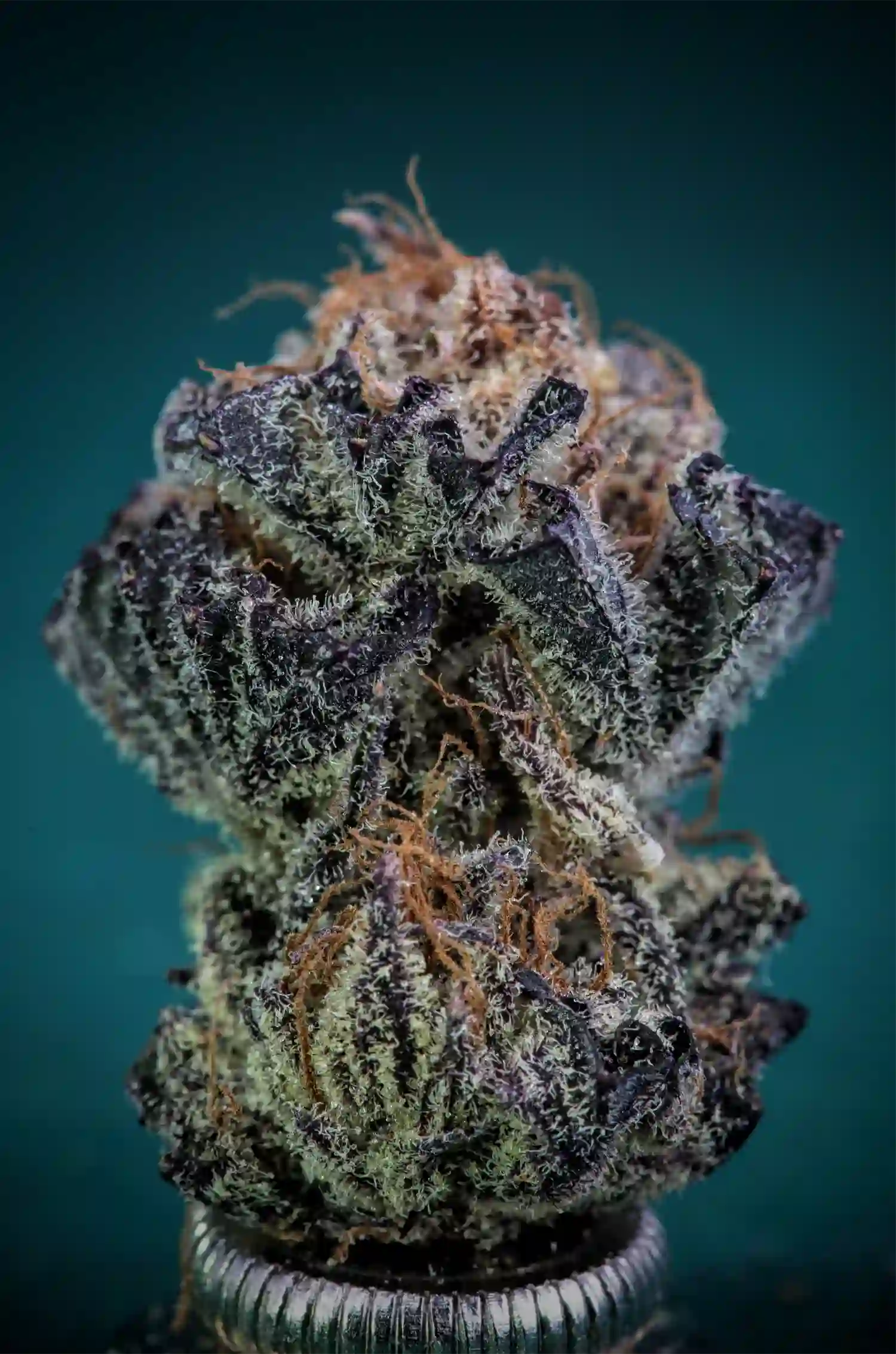 Bruce Banner is called after the alter-ego of the comic book superhero Hulk, and it is aptly titled given the strain's high THC level of around 29%.
Bruce Banner was bred by Jason Holck of Dark Horse Genetics (aka OG Ironlung) by crossing Strawberry Diesel with OG Kush, as seen by his pleasant, slightly sweet diesel fragrance. Bruce Banner is available in three distinct variations, with Bruce Banner #3 being the most sought-after.
The Variants
Initially, Bruce Banner was available in five variants: Bruce Banner #1, #2, #3, #4, and #5, where Bruce Banner 3 is among the most popular ones. 
Bruce Banner #2 and #4 were swiftly shelved in favor of #1, #3, and #5. Bruce Banner #3 won the Denver US Cannabis Cup and is the strongest strain ever tested in the High Times Cannabis Cups' history. Bruce Banner garnered widespread attention in 2009, just as medical marijuana began to gain traction in the mainstream.
Flavor and Aroma 
However, Bruce Banner is more than a smart moniker and has a high THC concentration. This Sativa-dominant hybrid strain is significantly potent and has an excellent combination of Sativa and Indica effects. The strain has a sharp citrus flavor, and in comparison to the scent, the flavor is significantly earthier and less sweet.
Bruce banner THC level
Bruce Banner buds are dense and THC-packed. The effects are immediate and intense, yet they gradually fade into a state of creative bliss, counterbalancing the initial hit. Bruce Banner will have a calming impact on the body while also providing beneficial pain relief for users. 
This strain can potentially be used to treat anxiety and tension, as well as possibly alleviate symptoms linked with attention deficit hyperactivity disorder (ADD/ADHD) and bipolar disorder. Bruce Banner can also be potentially used to treat migraines and arthritis-related discomfort.
With a THC concentration of 16 to 29 percent and a CBD concentration of 1%, Bruce Banner's effects are immediate and long-lasting, primarily cerebral, characterized by enhanced energy and inventiveness. 
This strain is excellent for social interactions and eradicating the blues; it is well-suited for daytime use because it induces strong brain intensity, boosts energy, induces giggles and social interactions, elevates mood, can possibly alleviate depression, relax the body, reduc stress, and has analgesic properties.
The Flower
This type of flower, in approximately 8-10 weeks, is truly a sight to behold as it grows. The leaves are vibrant magenta in color, dancing vibrantly from the brilliant green stalks and red hairs. The buds are densely covered in large-headed trichomes. Bruce Banner typically produces more than the standard OG Kush strain, making it an excellent alternative for more experienced gardeners searching for an uncommon strain capable of producing large yields.
It is a treat for everyone, with aromas of wild fruits and a diesel undertone. These characteristics work extremely well together in the flavor and bouquet of this wine. However, what surely contributes to its popularity is its potent effect.
In a Nutshell
As a primarily Sativa strain, it will quickly put you in a cheerful and enthusiastic state of mind. And, combined with a few moments of inventiveness and euphoria, it's the ideal combination for a surge of energy while also performing admirably in social circumstances.
Buy the Bruce Banner Strain Today!
Choosing the right strains is often overwhelming. There are so many items in the market that choosing the right one based on your preferences is difficult. Well – worry no more because we've got you covered! 
Thrive Cannabis Marketplace is your one-stop shop for all your cannabis needs, including cannabis and cannabis accessories. And now, you can Thrive in even more places with the opening of our new Jackpot, Nevada location! 
If you're coming into town from Twin Falls, Idaho, Thrive Cannabis Marketplace is the closest dispensary. It is the closest marijuana dispensary to Boise, Idaho as well. For information about all our products, services, and locations, visit our page or come to the location closest to you today!